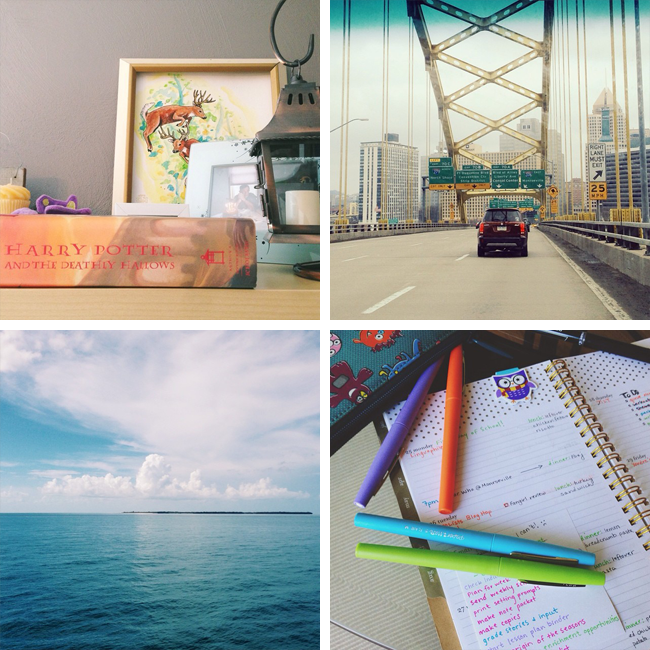 Alexis over at
Strange & Charmed
chose me to participate in the I Heart Instagram tag a while back, and I'm finally getting to doing it! I thought giving some insight into my Instagram account and habits would be a lovely idea, especially because I do keep it under lock & key for the most part (general rule: request to follow me! As long as I verify you're not one of my students, we're cool!). Plus, Sonya reminds me that I have a pretty deep-rooted Instagram photo-challenge addiction. I'm sure there are worse things...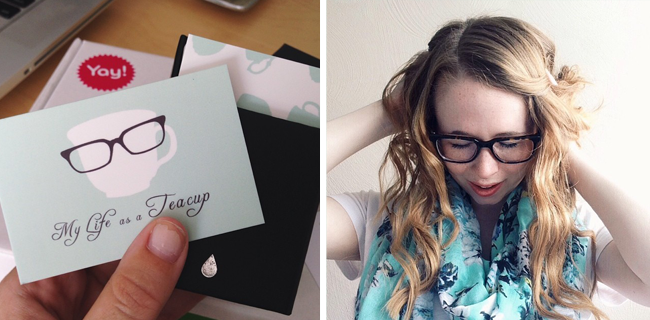 What's your Instagram handle?
@mylifeasateacup
How many people do you follow?
328
How many followers do you have?
558
What are your favorite hashtags?
I don't get too caught up in hashtags, since I'm pretty sure my tagged photos only show up to my followers. But I tend to use #bookstagram #30Lists #Thursday3 #fmsphotoaday #coffee and #filofax a lot.
Most of my posts consist of books and Pittsburgh adventures, with the occasional comics, cats, and coffee. Recipes tend to make quite a regular appearance as well, not to mention a host of sneak peeks and behind-the-scenes blog photos!
What is your favorite genre of pictures?
Show me a picture of your desk, planner, or book pile and I turn to mush!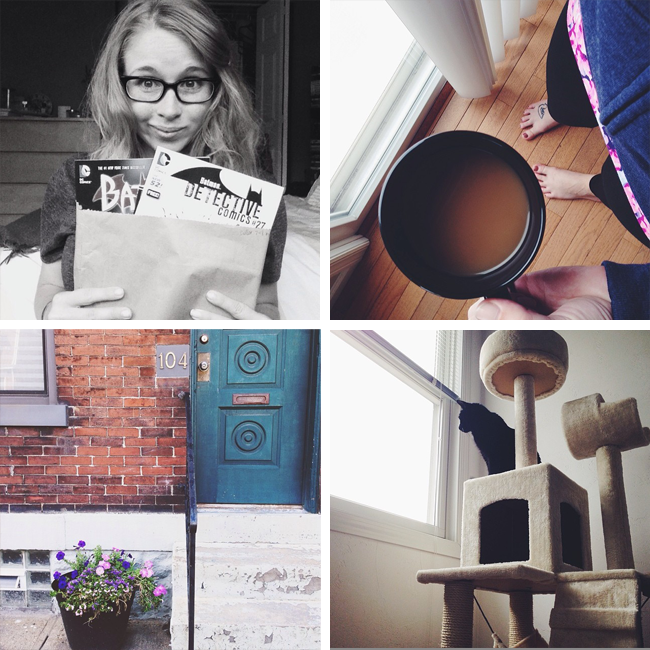 How often do you post?
I usually end up posting at least once a day due to some challenge. I find it easier to post regularly when I participate in photo challenges, since I'll typically add each day's prompt as a new to-do in Wunderlist. That way I don't forget to post for weeks on end.
How often do you check Instagram?
Sometimes every 30 minutes. Sometimes twice a day.
What's your favorite filter?
I haven't used an actual Instagram filter in over a year! I usually edit my photos in Afterlight before uploading them and posting to IG
iPhone only, purist or rebel?
Since I'm always on the go, my photos are usually iPhone only. But because my photo stream is so easy to access, sometimes I'll repost DSLR photos for blog post promotions, etc. I'm not strict; whatever's pretty and on hand!
Three favorite IG accounts currently?
@moekyun0822
(gorgeous snaps from life back in my Japanese hometown),
@melissacreates
(dying over her literary-inspired mugs!), and
@superspacechick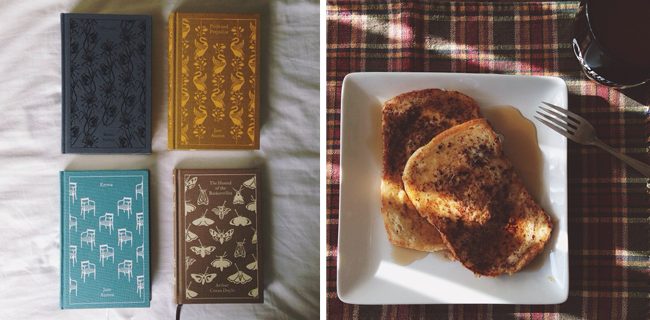 I'm not going to tag anyone specifically, but if you decide to play along, please send me your link — I'd love to sneak a peek into your Instagram habits!